"Attention Shoppers!"
Black Friday has come and gone. Of course I mean the actual day after Thanksgiving Black Friday, not the Cher Farewell Tour-esque string of Black Fridays that have been happening since the Hallmark Channel's Christmas (Movies) in July. If you've felt like Bill Murray in Groundhog Day for months, now you know why.
Were you part of the almost $7.5 billion in online shopping on Black Friday? If not, never fear. Because the official day for online shopping, Cyber Monday, is upon us. That's the day we awaken from our communal food coma and return to the office, where we ease back into remembering how to work after four days off by spending the day shopping online. (Just kidding, boss!😉)
And while I know all of you are aware it's the official shopping season, I want to make sure you are also aware of the many ways to save — and even earn — money while you shop.
Because yes, Virginia, there is free money.
From Clipping…
I'm a bargain hunter from way back, another of the many valuable skills I learned from my mother. Besides the master class she taught in thrift stores and garage sales (which we'll discuss another day), she showed me how to analyze prices, watch for sales, and take advantage of special deals and promotions.
In the olden days (the first 25 or so years of my marriage), that meant clipping coupons and mailing in proofs of purchase for rebates. Being a stay-at-home mom with a fledgling writing business, I embraced these opportunities with tremendous zeal, as did many of my fellow moms. At one point, one of my friends decided it just wasn't worth her time and generously started giving me her proofs of purchase.
"Why are people leaving their garbage on our front porch?" my husband finally asked. Men. They just don't understand.
And while there are still coupons and mail in rebates to be found (don't just grab that first bottle of wine — there may be a rebate tag hanging on one in the back!), the whole game changed a few years ago, thanks to the smart phones, online retailers, and store and shopping apps.
…to Clicking
Which brings me to today's topic. Over the last few years I've discovered several apps that have taken the money saving tricks I learned at my mother's knee to a whole new level. Some offer shopping discounts when you access the online store through the site.  Others offer a percentage rebate on purchases.  Others provide online rebates for grocery items. Since it's the season of sharing, I wanted you all to know about them, too. Unlike pecan pie, I don't need to hoard this good stuff all for myself.
I'm including a brief description of each site or app, along with a link, where available. In the interest of full disclosure, I will, in some cases, get a reward if you sign up through the link and participate. However, don't confuse this with some kind of multi level marketing pyramid or ponzi scheme. These are free apps and programs, and anything you earn, you keep.
ibotta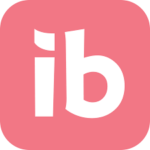 When I started using this app, it only had rebates on grocery items at a limited number of stores. That is still a big focus, but it has expanded tremendously, adding many more stores (even Aldi!) as well as tons of online shopping sites, including Amazon. This is the perfect time to sign up, with dozens of active holiday bonus offers available, and beer and wine rebates always abound! You get $5 just for signing up. Here's my referral code/link:  appwqxo
Checkout 51
This app today is about where ibotta was when it started. That being said, there are numerous grocery rebates available from a wide variety of stores, and the app has steadily grown. In fact, it just added a beta test for gasoline rebates. Checkout 51 also gives you $5 for signing up. Sign up here.
Rakuten (formerly Ebates)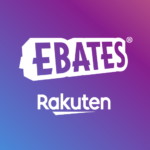 Rakuten offers percentage rebates for a huge number of online stores. In addition to a mobile app, it also provides an add-on to your browser which pops up whenever you open a web site offering a rebate. Additional Cyber Monday offers are already live, and when you sign up through this link and spend $25 you get a $10 bonus in your account in addition to any percentages earned.
Fetch Rewards
What could be easier? Just scan your grocery, club, or convenience store receipt to turn it into redeemable points. They seem skimpy (1,000 points = $1), but they add up quickly when you purchase certain brands. This app has also evolved, recently adding special promotions. Use the code/link XA8BN to start off with 2,000 points.
Receipt Hog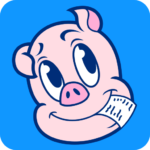 This app works just like Fetch Rewards, although it accepts all store receipts except for gas. Scan receipts for points (at the same exchange rate), which are then redeemable for Amazon or VISA gift cards or paid directly into your PayPal account. Stick to a regular schedule and you'll earn spins of the "Hog Slots," where you can win additional points or prizes. I bought a new office chair through Amazon with my free money from Receipt Hog, which can be found in the app store.
Just the Beginning
I know these suggestions barely scratch the surface of what's out there to save us all money, and you're already more than 20 bucks ahead just with them. A little work is involved, but if you make a habit of taking a few minutes after shopping to review and scan your receipts, the rewards will start adding up. And, like my friend from years ago, if you have friends that can't be bothered, perhaps they'll give you their receipts. Feel free to leave them for me on my front porch, right where the bag of "garbage" used to be.
One Added Reward
If you follow this sage advice and spread the word, you can expect one more big benefit.
No one has ever confused me with Heather Locklear, even in my young and skinny days. But that's about to change.
Let's face it… who else would come to mind when you find out that I told two friends, and they told two friends, and so on, and so on, and so on?